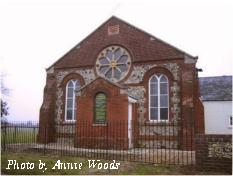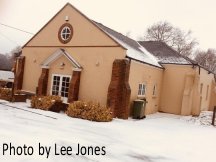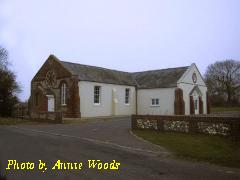 Entrance Hall
Inside the main hall
Meeting Room
The Kitchen
Photos by Lee Jones
March 2018
Lee Jones - Chairman
Ivor Champion - Treasurer
David Stephens - Fire Warden
Patricia Gifford
Jonno Hurdwell
Hall Bookings - Ann Day - e-mail: smvhbookings@gmail.com
Hiring - terms & conditions (go to) Hire Charges
---
STELLING MINNIS VILLAGE HALL
GDPR Booking Form Hire Charges
TERMS & CONDITIONS OF HIRE
Throughout the period of hire, the Hirer is responsible for ensuring:
| | |
| --- | --- |
| * | The care and safety from damage of the hall and contents. Damage or breakages must be paid for. |
| * | The good behaviour of all people using the premises and in particular for ensuring that at night a minimum of noise is made upon arrival and departure. At all times the noise level should never be so loud as to annoy people living nearby. |
| * | That car parking does not obstruct the roadway or access to neighbouring properties. |
| * | That nothing is brought onto the premises that might endanger the hall or compromise its insurance policies. |
| * | Arrange appropriate insurance of own property /equipment if it is kept in the hall. |
| * | That the No Smoking rule is obeyed. |
| | |
On departure the Hirer is responsible for:
| | |
| --- | --- |
| * | Leaving the hall, contents, premises and surroundings in a clean and tidy condition. In particular the following should be undertaken: Sweeping the floor in all areas used; wipe down any relevant surfaces; mop floors for spillages and sticky patches; ensure that the toilets are left in a reasonable condition. THE HIRER WILL BE LIABLE FOR ADDITIONAL CLEANING COSTS IF THE ABOVE ARE NOT CARRIED OUT. |
| * | Returning furniture and equipment to their original positions. |
| * | Taking away all rubbish, including bottles. Hirers must provide their own black rubbish sacks. |
| * | Reporting any breakages to the Booking Clerk. |
| * | Turning off all lights, locking and securing the hall. |
| | |
PLEASE DO NOT USE SELLOTAPE OR BLU TACK ON THE WALLS AND DOORS – THESE HAVE RECENTLY BEEN REDECORATED.
Premises Licence and Performing Rights Charges
*

The hall is licensed for public entertainment during the period:

10.00 -23.00 Monday to Saturday and

12.00 to 22.30 Sunday

And for the sale of alcohol during the period:-

11.00-23.00 Monday to Saturday and

12.00-22.30 on Sundays.

*
Private events are required to comply with this licence.

*

With the permission of the Booking Clerk, the Hirer is responsible for obtaining any other licences that may be required for the period of hire.

*

That any bar is closed per the above timings and that the hall is vacated by 24.00 hours.

*

There is an extension for the sale of alcohol on New Year's Eve until 02.00.

FULL DETAILS OF THE REGULATIONS REGARDING THE SALE OF ALCOHOL ARE PROVIDED ON THE SUPPLEMENTARY SHEET – STELLING MINNIS VILLAGE HALL – SALE OF ALCOHOL.
Exhibition of films
| | |
| --- | --- |
| * | The admission of children (persons aged under 18) must be restricted in accordance with any recommendations made by a film classification body or licensing authority. |
Cancellation of hire
| | |
| --- | --- |
| * | In the event of the Hall being required as an Official Government Polling Station or by the Methodist Congregation, any existing bookings will be subject to cancellation and the Committee will refund any deposit or fees already paid. |
| * | In the event of the Hall or part of the Hall being rendered unfit for the use for which it has been hired, the Committee will not be liable to the Hirer for any resulting loss or damages whatsoever. |
| * | The Hirer may forfeit the hire fee if the booking is cancelled within seven days of the proposed hire. |
DATA PROTECTION
Consent Form
The Stelling Minnis Village Hall uses personal data (e.g. name and contact details) for the purposes of managing hall bookings, finances, events and publicity. Your signature on our Booking Confirmation Form confirms that you are willing for us to share your contact details among members of the Village Hall Committee or with other groups and organisations directly associated with the management of activities at the Village Hall. (Further information is available on our website).
Privacy Notice
The Management Committee of the Stelling Minnis Village Hall uses personal data (e.g. name and contact details) which is normally collected only for the legitimate purpose of managing the Hall, its bookings and finances, running and marketing events at the Hall, maintenance and services, and fundraising activities. Data may be retained for up to 7 years for accounts purposes and for longer where required by external authorities (e.g. the Hall's insurers). If you would like to find out more about how we use your personal data or want to see a copy of information about you that we hold, please contact the Hall Secretary.
Your Individual Rights
The General Data Protection Regulations (GDPR) strengthen the rights of individuals to obtain information from an organisation as to whether or not personal data concerning them is being used, where and for what purpose. If the data was not obtained from that individual, details of where it came from have to be provided.
Your rights include:
i) The right to be informed that processing is undertaken.
ii) The right of access to one's personal information.
iii) The right to prevent processing in certain circumstances
iv) The right to correct, rectify, block or erase information which is regarded as wrong information or for which there is no compelling reason for it to continue to be held
A copy of the personal data has to be provided, free of charge, unless the request is "manifestly unfounded or excessive".
This is called a Subject Access Request (SAR). The Village Hall Committee has 30 days in which to respond. However, before providing the information we must verify the individual's identity otherwise we could be committing a data breach. We can ask for both photo identification e.g. passport, and confirmation of address e.g. recent utility bill, bank or credit card statement.
Any SAR must be dealt with within 30 days. The website of the Information Commissioner's Office (ICO) shows the information that we must supply (www.ico.org.uk). There are, however, exceptional circumstances in which the law allows us to share your data without consent.
For example, we may need to share data with other agencies such as the local authority, funding bodies and other voluntary agencies in circumstances which are not in furtherance of the management of the charity. The circumstances where the law allows the charity to disclose data without the data subject's consent are:
a) Carrying out a legal duty, or as authorised by the Secretary of State, or protecting vital interests of a Data Subject or other person e.g. as regards child protection.
b) The Data Subject has already made the information public.
c) Conducting any legal proceedings, obtaining legal advice or defending any legal rights.
d) Monitoring for equal opportunities purposes – i.e. race, disability or religion.
We regard the lawful and correct treatment of personal information as very important to successful working and to maintaining the confidence of those with whom we deal.
We intend to ensure that personal information is treated lawfully and correctly.
PLEASE SIGN THE ATTACHED BOOKING CONFIRMATION SLIP AND RETURN TO THE BOOKING CLERK.
SMVH TERMS AND CONDITIONS - MAY 2018
Hire Charges With effect from 20th September 2012
Meeting Room
(Monday to Sunday)
Local Discounted rate Standard Rate
Mornings £8.00 £15.00
Afternoons £8.00 £15.00
Evenings £8.00 £15.00
Please note that Chapel Services take priority on Sundays.
Main Hall
(Monday to Friday afternoon)
Local Discounted Rate Standard Rate
Mornings £13.00 £20.00
Afternoons £13.00 £20.00
Evenings £13.00 £20.00
An hourly rate can be agreed (based on £8.00 per hour) for Morning or Afternoon sessions subject to availability. Full session bookings will take priority
(Friday evening to Sunday)
Mornings £25.00 £35.00
Afternoons £25.00 £35.00
Evenings £35.00 £45.00
Booking fee covers use of the Kitchen Area.
Special rates can be agreed subject to consultation with the Management Committee.
HIRERS WILL BE REQUIRED TO SIGN A BOOKING CONFIRMATION SLIP AND RETURN TO THE BOOKING CLERK.
---
ABOUT THE ACTION GROUP and HALL HISTORY
Background
Until recently Stelling Minnis had no village hall. Local groups used the facilities of neighbouring villages or met in the school room of the old Wesleyan Methodist Chapel. But in 1994 the chapel had to be closed because it was in a dangerous state. Forty villagers who attended an emergency meeting unanimously voted to campaign to save the building, renovate and extend it, to provide a much-needed community centre. This was achieved by an action committee led by the late David Grove. The splendid new Stelling Minnis Village Hall was opened on 14 July 2001 by the then Lord Lieutenant of Kent, Lord Kingsdown.
It includes:
· The main hall
· A large committee room
· An upstairs clubroom
· State-of-the-art toilets
· Well-equipped kitchen and storage facilities.
It is administered by a Management Committee
For communication with the management committee contact
Secretary - Ann Day e-mail: smvhbookings@gmail.com
For Bookings contact Ann Day e-mail smvhbookings@gmail.com
---
Watch this space for planned fund raising events
To be held on the first Friday of every month at Stelling Minnis Village Hall from 10:30am until midday.

For £2.50 you will be welcomed by a committee member and will be able to enjoy a refill of Quality Cafetiere Coffee and/or English Tea served from within the hall. We will also provide a warm seating area and some 60's background music. If you want to bring cakes or biscuits then please feel free. Everybody is welcome. All proceeds generated will help us run the village hall throughout the year.
The content of this page is not the direct responsibility of Stelling Minnis Parish Council.
Page designed and produced for Stelling Minnis Village Hall by Nick Smith - 17 November 2002
Updated 13 August 2018
Web site url and hosting facilities provided by Simon Wood of Terabyte Computing Ltd