Stelling Minnis Common - Grazing by Cattle
Links: Minnis Managers
All cattle have now been removed off the common (30 August 2017)
Watch this space for details of their return in 2018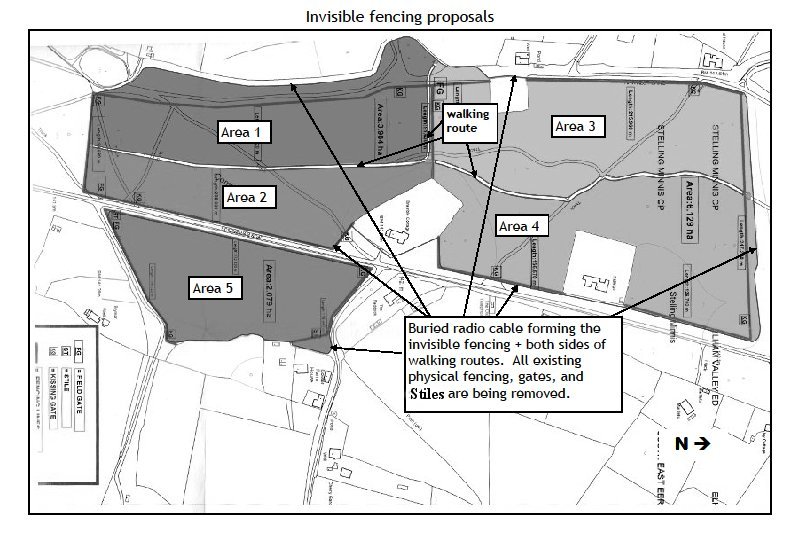 © Crown copyright and database rights 2017 Ordnance Survey licence number 100051856
In 2018 the areas to be grazed by cattle will be revised, as shown on the map below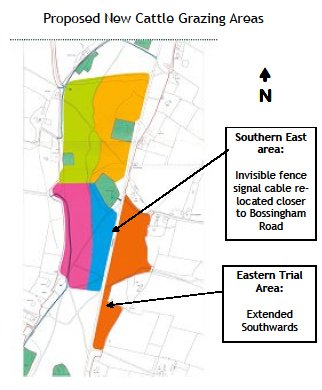 © Crown copyright and database rights 2017 Ordnance Survey licence number 100051856
A random sample of the advisory signs designed by Children from Stelling Minnis CEP School.
Signs will be placed around the area being grazed.

There are other signs - just talk a walk on the common to see them all. The imgaination of Chilren is excellent, as is the quality of ther artwork.
<![if !supportEmptyParas]> <![endif]>
Cattle wear radio collars, which pick up a signal from cables buried on the compartment boundaries, and give an audible warning when the cattle get too close to the boundaries.
The content of this page is not the direct responsibility of Stelling Minnis Parish Council.
Page designed and produced for Stelling Minnis Parish Council by Nick Smith - 5 May 2017
Revised 14 April 2018
Web site url and hosting facilities kindly donated by Simon Wood of Terabyte Computing Ltd