(The Hall for the Community)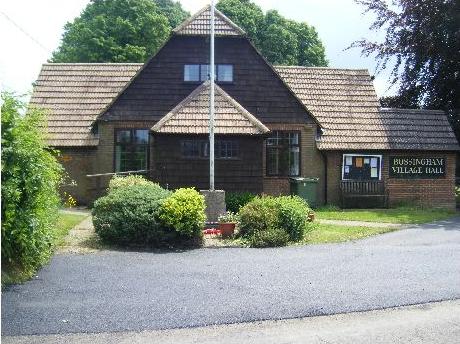 Quick links: Home Page Alphabetical index
Go to: Hire charges
* Stage and kitchen facilities available. *
* Large car park adjacent to hall *
Annual General Meeting - 12th May 2015 7.30pm in the hall.
Management Committee:-

Ray Lloyd (Chairman)
Dan Hamlin (Treasurer)
Janice Rosen (Bookings Clerk) - e-mail jerosenuk@yahoo.co.uk
Tillie Rijk (Secretary) - e-mail tillie_rijk@outlook.com
Nigel Fisher (Property Administrator)
Margaret Crouch
David Palmer
Janet Bushell
Graeme Faber
2008: The hall has met the standard to achieve Level One Hallmark, a quality scheme for village halls as devised by Action with Communities in Rural Kent (ACRK). The Hallmark is valid for three years.

The certificate will be presented to the Management Committee in due course, but in the meantime, the achievement can be stated on stationery and funding applications.

There were 37 items on the checklist which were audited by ACRK visitors on Saturday 1st December. The items included reference to AGMs, meetings and minutes, audited accounts, the Trust Deed, hiring arrangements, evidence of insurance, display of regulatory notices, access arrangements and the state of the interior and exterior decorations.

Consideration will now be given in respect of Level 2.
Hire Charges: (as at April 2008) To book contact Janice Rosen: e-mail
BOSSINGHAM VILLAGE HALL

HIRE CHARGES
HIRE CHARGES WITH EFFECT FROM 1.4.08.
Monday to Friday MORNINGS AND AFTERNOONS £15 per session
Monday to Thursday EVENINGS £8 per hour.
Friday and Sunday EVENINGS £30 per session
Saturday EVENINGS £40 per session
Saturday and Sunday MORNINGS AND AFTERNOONS £20 per session
Saturday and Sunday 8am-6pm £40 all day
Session Times
Mornings—8am to 1pm
Afternoons—1pm to 5pm
Evenings—5pm to midnight.
---
Page designed and produced for Bossingham Village Hall by Nick Smith - 27 April 2006
Revised and updated 30 March 2015
Web site url and hosting facilities kindly donated by Simon Wood of Terabyte Computing Ltd